Our Pastors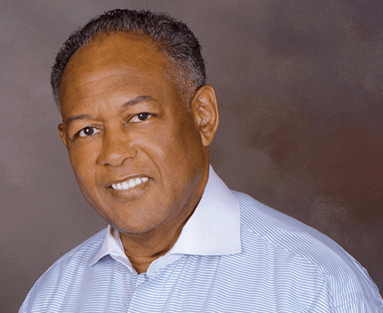 SENIOR PASTOR | Dr. Dwight C. Jones
Dwight C. Jones is a dedicated public servant who has worked tirelessly to improve the quality of life for the residents of the City of Richmond and the Commonwealth of Virginia. First elected to the Virginia State Legislature in 1993, Mayor Jones has distinguished himself as a highly effective visionary leader who is focused on results. During his tenure, he successfully championed initiatives and programs designed to protect the most vulnerable, improve and expand educational opportunities, stimulate economic growth, create jobs, and keep Richmond's streets and neighborhoods safe.
In November 2008, he was elected to the Office of Mayor, where he has continued his strong commitment to the City of Richmond. His theme, "Building the Best Richmond," reflects his promise and commitment to lead Richmond into a Tier One City.
Dr. Jones' service spans forty years as Senior Pastor of the historic First Baptist Church of South Richmond. He has led the congregation in expanding its ministry to the county of Chesterfield, where the church holds a third worship service and is building a second worship site. The worshipers at this site have grown from 15 families to almost four hundred. Dr. Jones is founder of the South Richmond Senior Center; founder of the Imani Intergenerational Community Development Corporation, where he led the CDC in an affordable housing project of, 68 apartments and 23,000 square feet of retail space.
Dr. Jones is a gifted preacher and leader. He earned his Doctorate of Ministry degree from Union Theological School in Dayton, Ohio and his Masters of Divinity and Bachelors of Science degrees from Virginia Union University in Richmond, Va. He is the proud recipient of several honorary degrees, numerous honors, and awards. He has three children Brent, Derik and Nichole, and five grandchildren, Bryce, Mandel, Miles, Raegan and Derik II.
PASTOR | Dr. Derik Elton Jones
Rev. Dr. Derik Elton Jones is the Pastor of the historic First Baptist Church of South Richmond, Virginia.
Serving with his father Dr. Dwight C. Jones who after 42 years is still the church's Senior Pastor. First Baptist Church of South Richmond is a pillar in the Richmond community as it continues to grow with a membership well over 3,000 and the construction of Imani Village a 4 phase building project that began in 2016 with the construction of a 2,000 seat worship center located in Richmond's neighboring Chesterfield county.
Pastor Jones is a graduate with honors from Virginia Union University where he double majored in history and political science. He is also a graduate of The Divinity School at Yale University, where his concentration lied in biblical studies. Pastor Jones holds an earned Doctor of Ministry Degree from Gordon-Conwell Theological Seminary in Boston, Massachusetts. His doctoral dissertation focused on new paradigms for creativity in preaching in the 21st Century black church.
Dr. Jones was elected to the City of Richmond School Board representing the 8th district (Southside) in 2012. He is a currently a consultant with AARP on behalf of the Council of National Black Churches and sits in the board of directors of the Imani Community Development Corporation that works to bring affordable housing to the city of Richmond.
Dr. Jones' ministry has allowed him to travel extensively across Europe and Africa, most recently as a part of a select delegation of religious and community to Israel in 2016.
Dr. Jones has two siblings: one brother Dwight Brenton, and a twin sister Nichole Danielle. He is married to his lovely wife Tamara Elise. They are the proud parents of their daughter Raegan McKinley, who is 9, and Derik II, who is 3 years old. Dr. Jones takes pride in the fact that he is the fifth generation of preachers in his family.
Please contact me via email: pastor@fbctoday.org.